Inviting International Scholars to Mannheim
There are many good reasons for inviting international scholars to the University of Mannheim – from giving your chair a fresh perspective to expanding the modules on offer. They can take up positions as visiting professors, adjunct lecturers, new academic staff members, or professors at the university. If you are thinking about inviting an international scholar to the university, you can find information on the procedure below.
Registering an International Scholar

Regardless of whether you are employing an international scholar as a visiting professor, adjunct lecturer, new staff member or newly appointed professor, you should register the scholar with the Welcome Center  three to four months before he or she arrives. The team at the Welcome Center supports chairs and international scholars with request for hiring forms and employing international scholars at the university. Forward planning is important as it can take up to eight weeks for guests from third countries to receive a visa. Also, the university's guesthouse is in high demand. Early registration increases the scholar's chances of being allocated an apartment.  

The Welcome Center also provides a personalized support service for international scholars that is designed to make arriving and living in Mannheim easier. The team provides advice on all non-academic issues including applying for visas, arriving in the city, finding an apartment, living in the guesthouse, and starting work at the university. It also gives tips on, for example, language courses and leisure activities in the region. 

To register your international colleague with the Welcome Center, please complete the online form.

If you have any questions, please contact the Welcome Center.

Please contact the Human Resources division to find out more about employing a visiting professor, contracts for guest speakers, or teaching contracts (only available in German).

Mentoring Program for International Scholars

The Welcome Center, in collaboration with the Guest Student and Senior Citizen Program, has created the International Academics @ Uni Mannheim mentoring program. Senior citizen students and employees of the university mentor international scholars to ensure that they feel socially as well as professionally integrated into life in Mannheim. The mentor and guest decide how often they meet and which activities they do together – anything from going for a coffee on a Sunday afternoon, doing sports, or attending an event at the Welcome Center.

Tell your international guests about the program. If you would like to become a mentor, send the registration form, which is non-binding, to the Welcome Center.

Registration form
(only available in German)
A third country is a country that does not belong to the European Union. Exceptions include Switzerland, Norway, Iceland and Liechtenstein, as they have other agreements in place with the EU.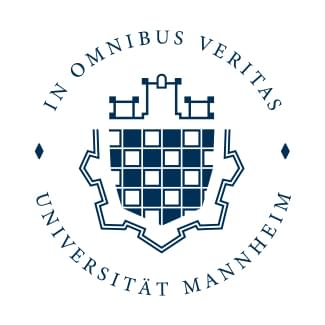 University of Mannheim
Dezernat II - Studienangelegenheiten
Akademisches Auslandsamt
Welcome Center
L 2, 2-4
– Room 1st floor
68131
Mannheim