Depending on their country of origin, people wishing to enter the Federal Republic of Germany are subject to different entry requirements. Please inquire about visa regulations concerning your country of origin as soon as possible, however, at the latest after completing the online application at Mobility Online.
Important notice: Whether you need a visa or not is determined by your nationality. It does not matter in which country you study, i.e. where your home institution is located. If you study in a different country than your country of origin and have a residence permit for this country, you still need to apply for a student visa for Germany. Please inquire about visa regulations concerning your country of origin as soon as possible.
Health insurance

When enrolling, students in Germany have to submit a confirmation of being insured under a statutory health insurance scheme (student health insurance). The obligation to take out student health insurance only applies to students under the age of 30. Older students have the possibility to take out private health insurance.

Costs of statutory student health insurance amount to approx. EUR 90 per month. You can take out insurance after your arrival in Mannheim. Insurance coverage will begin with enrollment.

Most EU citizens have an EHIC (European Health Insurance Card) and do not need to take out additional health insurance in Germany.

On the day of enrollment, non-EU citizens must submit a German or English translation of their foreign health insurance certificate at a statutory health insurance provider and have their documents checked. In certain circumstances, they do not have to take out statutory health insurance in Germany.

We advise exchange students from non-European countries to take out statutory health insurance in Germany. Otherwise, you may incur high medical costs in case of illness. If you are not member of a German statutory health insurance, you will have to pay the physician directly.

Hospital stays, in particular, may run you several thousand euros, depending on the medical care you need. If you are member of a private (foreign) health insurance, you will have to disburse and pay all medical bills in advance. You then have to forward those bills to your private health insurance provider. The health insurance company will translate the bills and subsequently check if the treatment in question is covered by your policy. If that is the case, your private health care provider will reimburse the costs.

In the past, many students did not receive their reimbursements until after return to their respective home country.

If you are member of a German statutory health insurance, you do not have to pay for treatments up front. However, some costs, for example for a single room at hospital, are not covered by statutory health care. Please contact any statutory health care provider in Germany for further information. 

Private liability insurance

We strongly advise international students to take out private liability insurance. Private liability insurance covers typical everyday damages to other people's property (for example damages to a car caused by a bicycle accident or damages caused when practicing sports etc.). When taking out private liability insurance in your home country, please check in advance whether the insurance provider will answer for damages caused during your stay abroad.
Contact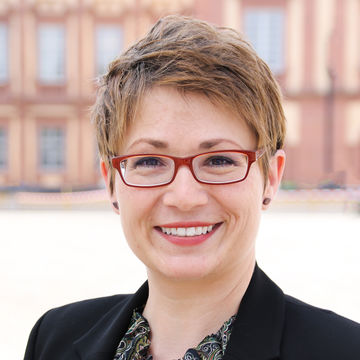 Nadja Kindinger
Team Coordinator for International Exchange and Double Degree Students
University of Mannheim
Division II - Student Affairs
International Office
L 1, 1 – Room 107
68161 Mannheim
Consultation hour(s):
Mon 9 a.m. – noon and Wed 2 p.m. – 5 p.m.