450 partner universities across five continents: When opting for a stay abroad, students of the University of Mannheim can choose from a variety of partner universities in cities such as New York, Singapore or Barcelona to develop their subject knowledge. You have the unique opportunity to immerse yourself in another culture, to form international friendships, and to brush up your foreign language skills. Thanks to the exchange programs offered by the University of Mannheim you have the possibility to study abroad without having to pay tuition fees. The International Office provides information on application deadlines and requirements as well as on scholarships and other financing options.
If you are interested, the study abroad advisors of the International Office and of the departments will assist you with the entire process from your application to your admission and through to your return to Mannheim.
As an alternative to the exchange programs, you can also go abroad as a free mover, for a short summer or spring program or do an internship abroad.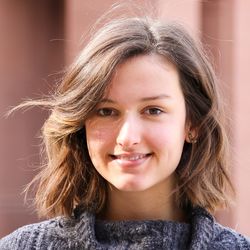 My semester abroad was a wonderful experience. If I could choose one more time, I would pick Korea over and over again! It was extremely exciting to get to know a different way of thinking and to meet so many new and interesting people. To find like-minded people on the other side of the planet and learn from them, that is real cultural exchange, that is how you grow as a person.
Tsvetina Yancheva, student in the bachelor's program in Business Administration, Sogang University, Seoul (South Korea) / Photo credit: Elisa Berdica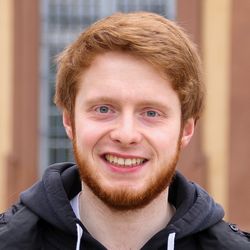 I spent my semester abroad in Stockholm and would recommend staying abroad to anyone. It is very easy to get to know new people and make friends with students from all around the world. You will get to know the city, the country and the people a lot better than you would do as a tourist. Moreover, you will gain a new appreciation for things that you took for granted before. In my case, these things were natural light and short distances. A semester abroad is also the perfect opportunity to travel in and around your host country. My personal highlight was a trip to Lapland.
Tobias Kahlenberg, student in the master's program in Mathematical Modeling and Scientific Computing, Stockholm University (Sweden) / Photo credit: Elisa Berdica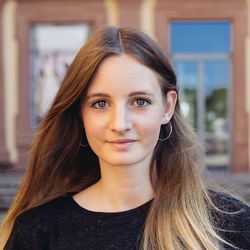 I can highly recommend spending a semester abroad to any student, as you get to evolve personally, get to know new cultures and expand your personal network through many new contacts. The semester abroad also helped me academicallyand it gave me an advantage in the application for the internship I completed afterwards. I had no problems with the recognition of my credits in Mannheim and the staff of the University of Mannheim was helpful and dedicated throughout the whole process.
Fabia Gunkel, student in the bachelor's program in Culture and Economy: Media and Communication Studies, Pace University, New York (USA) / Photo credit: Ye Fung Tchen