Internships abroad are a great alternative to studying abroad. You have the opportunity to gain practical experience while living in an intercultural environment. This is why prospective employers appreciate an internship abroad in your CV.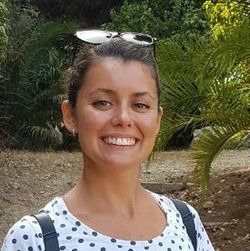 I had the opportunity to do an internship at the language institute Alpha.b in Nice, France. Several years ago, I was there as a language student myself and therefore I thought it was a good idea to spend some months on the Côte d'Azur. The internship was also a good addition to my Romance Studies program. It was a very valuable experience. My French skills have improved and I really enjoyed working in an international setting. I was given many responsible tasks and was thus able to get to know the French culture and way of doing things by working independently. I liked the environment and way of life in Nice so much that I have decided to move and live there after I have completed my studies.
Nikol Toteva, graduate of the master's program in History, Romance Studies, Nice (France) / Photo credit: private
We're happy to advise you.