Free Movers - An Independent Stay Abroad outside of the University's Exchange Programs
Free movers are students who do not complete their stay abroad as part of a university exchange program, but organize their studies abroad by themselves. Nevertheless, the courses completed as part of a free mover stay abroad can be recognized for your program of study in Mannheim, on condition that the university and the courses are selected in consultation with your department at the University of Mannheim.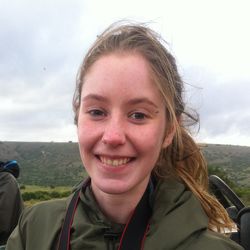 I spent my semester abroad as a free mover at the University of Stellenbosch in South Africa. This country has so many faces and offers many opportunities to demonstrate social commitment, and to get to know different sides of the Rainbow Nation. Apart from the general differences in culture and society, the experiences you will gain in South Africa may change your perspective on topics like society, wealth, security, and racism. I would definitely choose South Africa again for a semester abroad and can only recommend the university as well as a semester abroad in general. Today, international experience is a must-have for many companies and you will not regret spending time abroad.
Jessica Horn, student in the bachelor's program in Culture and Economy: German Studies and Business Administration, Stellenbosch University (South Africa) / Photo credit: private
We are happy to help you: