Numerous rankings confirm that the University of Mannheim is one of the most renowned universities in Germany. According to the QS World University Ranking by Subject, the University of Mannheim is the best German university in Social Sciences (including Business Administration and Economics), and has been ranked number 65 worldwide. The campus surrounding Mannheim's baroque palace is a place where bright minds from across the globe come together to learn, discuss, research, and prepare to make their mark on the world. Every fifth student at the university comes from abroad to pursue their bachelor's or master's degree, or doctorate in Mannheim. As part of the program STEP by STEP the University of Mannheim offers international degree-seeking students comprehensive assistance in preparing for their transition into the world of work.
Would you like to complete your whole program of study at the University of Mannheim? Do you wish to gain a degree from the University of Mannheim? Here you can find all information on the university's degree programs, applying, and the basic conditions for studying in Mannheim.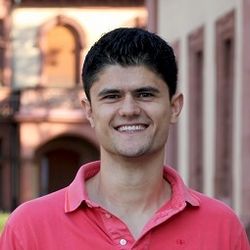 The University of Mannheim has an exceptionally good reputation – when it comes to my field of study, it's the best in many university rankings. Some friends of mine also studied in Mannheim and told me lots of good things about the university. So, I decided to apply as well. My fellow students come from all over the world. There are also good links with the business community. We can attend guest lectures and workshops with representatives from many different companies.
Georgi Popov, student in the Mannheim Master in Management (MMM) program, Sofia (Bulgaria) / Photo credit: Elisa Berdica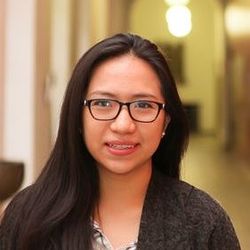 I really like the University of Mannheim. My professors are great and the support is outstanding. In my first statistics exam, my professor came over three times to make sure I had understood everything. This is certainly not the case at other universities. Moreover, I never felt like I had been left alone. When I moved to Germany, there were several introductory events, like the "Ersti Party" for freshmen, where I made my first friends.
Isabel Jaramillo Chujón, student in the bachelor's program in Psychology, Quito (Ecuador) / Photo credit: Elisa Berdica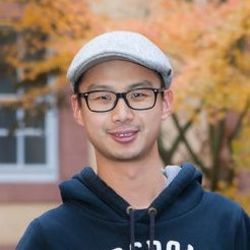 Why did I choose Mannheim? I had several options, but the University of Mannheim is one of the best universities. Compared to other German universities, like Cologne or Berlin, Mannheim is much more international, especially when it comes to the school and the research concentrations.
Xi Lin, student in the master's program in Economics, Beijing (China) / Photo credit: Elisa Berdica
Contact:
Team International Degree-Seeking Students
University of Mannheim
Division II - Student Affairs
International Office
L 1, 1
68161 Mannheim