The University of Mannheim offers first-rate bachelor's, master's and doctoral programs, which are unique in Germany. Numerous university rankings confirm the high quality of the programs available. An academic calendar aligned with the international academic year as well as 450 partner universities open up the University of Mannheim to the rest of the world.

Begin your application
University of Mannheim: How to apply
Learn how to apply for a bachelor's or master's program at the University of Mannheim in less than 2 minutes.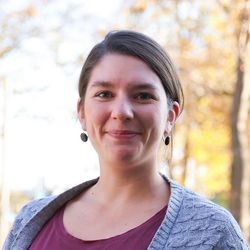 I was waitlisted at first, but when I was eventually admitted to the bachelor's program and came to Mannheim head over heals, I immediately fell in love with the place. I liked the Schloss, my amazing fellow students, the intriguing curriculum and intense hours of studying, our active departmental student committee, and the multicultural and lively city. As the quality of the courses was superb and the program extraordinarily well organized, I decided to stay in Mannheim for my master's degree. Currently, I'm writing my doctoral thesis while working at the Chair of Education Psychology as a an academic staff member.
Anne-Sophie Waag, graduate of the bachelor's program in Psychology and the master's program in Psychology: Cognitive and Clinical Psychology / Photo credit: Elisa Berdica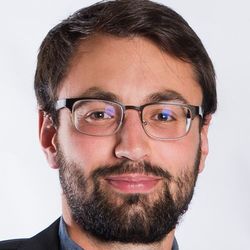 I really liked how my fellow students and professors all got on really well – it was almost like we were family. We had a lot of discussions over the course of the program, which taught me to think logically, to reflect critically on my arguments, and to be more precise. By studying a specialist subject, I was able to gain a thorough understanding of Economics. The courses on political philosophy and business ethics went really well together and gave me a great starting point for my master's program in International Relations.
Fabian Jung, graduate of B.A. Culture and Economy: Philosophy; student of the master's program in International Relations – European Studies, Budapest / Private photo
The M.C.B.L. program exceeded all my expectations! Apart from interesting courses and a lot of room for individual choices, the program gives you the opportunity to gain hands-on experience. The advanced knowledge of European and international law I acquired during the program has proven to be extremely valuable. And the Department of Law was always there to support us, too. All in all, the master's program was an important step on my career path.
Berina Corbo, Master of Comparative Business Law graduate / Photo credit: Ye Fung Tchen
I decided to study in Mannheim because of the degree programs available and the university's good reputation. I was impressed by the extensive and varied range of modules available in Economic and Business Education. A big advantage of the program is that you don't have to know which career you want to pursue straight away. Depending on your skills and interests, the degree enables you to become a teacher, or to work in the private sector or in academia. I am currently a teacher with higher level civil servant status at the largest secondary school with a commercial focus in the south of the Baden region.
Christian Köhn, graduate of M.Sc. Economic and Business Education / Private photo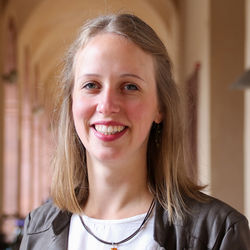 During the bachelor's program, I focused on social research and sociological theories, and improved my analytical skills. I was able to personalize my degree program by spending a semester at a university abroad, studying a minor, and deciding which advanced modules to take. While studying, I worked as a student assistant, which enabled me to gain practical experience that I could link to the content learned on the program. The program of study opened up interesting and varied career options, but I decided to develop the skills I had learned through the bachelor's program, and pursue a master's degree in Sociology.
Meike Selbach, graduate of B.A. Sociology / Photo credit: Elisa Berdica