The University of Mannheim offers first-rate bachelor's, master's and doctoral programs, which are unique in Germany. Numerous university rankings confirm the high quality of the programs available. An academic calendar aligned with the international academic year as well as 450 partner universities open up the University of Mannheim to the rest of the world.

Begin your application
University of Mannheim: How to apply
Learn how to apply for a bachelor's or master's program at the University of Mannheim in less than 2 minutes.
I decided to study Economics in Mannheim because the university did really well in the latest rankings. I came to Mannheim for a day and looked around the city and the university, and I knew that I wanted to study here. I think it's great that students are asked to look at major economic topics, like unemployment and economic growth, during the first semester.
Naemie, student of B.Sc. Economics / Photo credit: Anna Logue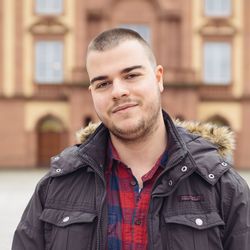 I've chosen the University of Mannheim because it is international. What I love about my course of studies is the combination of linguistics, literature and cultural studies and the possibility to customize my studies according to my interests. The individual support from our lecturers, the language practice courses and the module "Career Perspectives" are a perfect addition. For those who would like to look beyond a traditional English Studies or American Studies bachelor´s program, CELLS is the perfect choice!
Suat Yürür, student of B.A. Current English Linguistics and Literary Studies / Photo credit: Ye Fung Tchen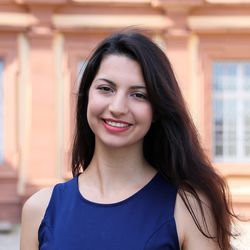 Studying at the University of Mannheim is a dream come true for me - I get to study languages in a beautiful palace and, because of the university's international orientation and the high number of students from around the world, I can practice speaking these languages on campus. If I had to choose where to study again, I would definitely pick Mannheim. The teachers are enthusiastic and prepare seminars on a variety of topics. This makes the program diverse and interesting.
Leunora Kalludra, student of B.Ed. English and Spanish / Photo credit: Elisa Berdica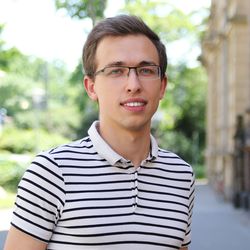 I decided to study in Mannheim because of the university's international focus. I like that the Business Administration program gives students the option to learn a foreign language. I wanted to broaden my horizons and so my semester abroad at the Norwegian Business School, Handelshøyskolen BI, in Oslo was a particular highlight. Another great aspect is that you can choose from a wide range of modules, from accounting and taxation, to commercial law, to management. That's what makes Business Administration so complex and challenging, and also really interesting.
Damian Snop, student of B.Sc. Business Administration / Photo credit: Elisa Berdica
Studying the bachelor's program in Culture and Economy with a focus on English and American Studies was my heart's desire. I worked for several years before starting the program which gave me the chance to think my decision through carefully. The university's outstanding reputation and its location made me choose Mannheim. And, the program enables me to combine the Humanities with Business Administration and Economics, which is rare. I study literary and linguistic topics in depth, and, at the same time, gain a solid understanding of Economics and Business Administration. This puts me in a very flexible position. But the master's program gives you the chance to specialize in one field if you want to.
Natalia Engel, student of B.A. Culture and Economy: English and American Studies / Photo credit: Elisa Berdica