Applying for a Study Place Abroad
Students wanting to go abroad via an exchange program of the University of Mannheim first have to undergo an internal application and selection process. The International Office assists you with all steps during this process. First please attend one of the mandatory basic information events, which give you an overview of programs, procedures and funding opportunities.
As the application details and deadlines differ depending on your host country, school or department and program of study, we urge you to carefully read the following information and pay attention to the information relevant to you.
Please be aware: In addition to the university's internal application process, there are numerous funding organizations (for example the DAAD or the Fulbright Commission), all having individual application deadlines. These deadlines may differ from the university's dates and can be found on the respective organization's website. An overview of the most important funding organizations can be found on the page on financing your stay abroad.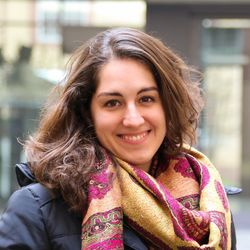 I spent a semester abroad in the metropolitan area of Guadalajara in Mexico. I had the great opportunity to experience a new culture firsthand and approach my field of study from a new angle. You should be prepared for some paperwork, but the departmental exchange coordinators and the International Office will be there to help you. If you plan ahead, you will be able to enjoy your semester abroad to the fullest. To me, my semester in Mexico was one of the most exciting periods of my time as a student. I hope that I brought some of the sunny Mexican culture back to Germany.
Petra Beurer, student in the master's program in Culture and Economy: French Studies, Universidad de Guadalajara (Mexico) / Photo credit: Elisa Berdica
We are happy to help you: