BAföG for Studying and Internships Abroad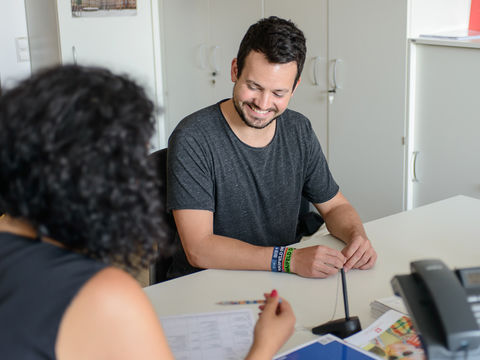 In accordance with the Federal Education and Training Assistance Act, you can apply for BAföG for stays abroad for the purpose of studying abroad or completing a mandatory internship of twelve weeks or more. BAföG usually requires German citizenship.
Even for students who do not receive BAföG in Germany, BAföG for stays abroad may be of interest. As the funding rate and thus the assessment threshold is higher for stays abroad, students who are unable to receive BAföG in Germany due to their parents' income may be eligible for this funding.
The maximum funding period is twelve months and applies to all countries worldwide.
Please note: You can also receive funding for the completion of an entire degree program (bachelor's or master's program), in this case for more than twelve months. This, however, only applies to non-European countries and Switzerland.
We are happy to help you: