International Summer and Spring Schools
You want to get a taste of living abroad during the semester break and broaden your academic horizon? Then the numerous short-term programs offered by many institutions worldwide during the spring or summer breaks might just be right for you. They are short, intensive courses on a specific topic or subject which take place over four weeks, for example. You will often be able to obtain ECTS credits that can possibly be recognized for your program of study at the University of Mannheim.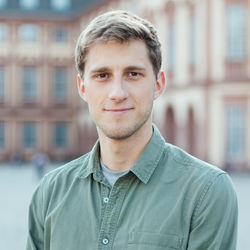 During my master's degree, I spent one month in Singapore to visit a summer university on "Entrepreneurial Accounting & Finance" at Nanyang Technological University. I could not only expand my knowledge on topics relating to incorporating start-up companies, but also had the chance to learn a lot about cultural differences in incorporating and managing start-ups in Southeast Asia and China. Besides, it was impressive to get to know the city state of Singapore with its political and cultural particularities.
Florian Heinricht, student in the Master in Management program in Mannheim, Nanyang Technological University of Singapore / Photo credit: Leonie Kopetzki
We are happy to help you: