International Teaching and Training Opportunities
Teaching or undertaking a short research collaboration at a university abroad can be a valuable experience, particularly for early-stage researchers. It can help them to adapt to the learning habits of international students, develop an international network, or generate new research ideas for their chair in Mannheim. 
That's why the University of Mannheim enables doctoral candidates and postdocs to complete teaching and training placements abroad through the ERASMUS+ program. Please inform the early-stage researchers at your institution about this opportunity.
Find out more about teaching or training abroad.
If you have any questions on ERASMUS+, please contact Ms. Bach.
Contact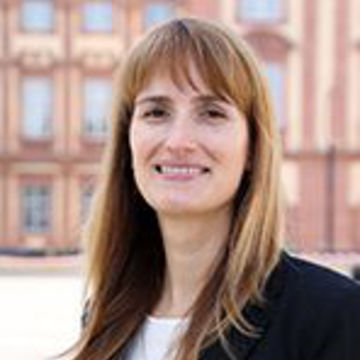 Kerstin Bach
Erasmus Institutional Coordinator / Erasmus Staff Exchange / Study Abroad and Bilateral Agreements European Exchange Programs II (France, Spain, Italy, Portugal)
University of Mannheim
Division II - Student Affairs
International Office
L 1, 1 – Room 160
68161 Mannheim
Opening hours:
Mon 9 a.m.–noon and Wed 2–5 p.m.