How do chairs at institutions abroad manage their projects? How do they use their external funding? Which research methods do they use? As the international links within the research community grow, it makes sense for researchers to gather new ideas and tips for their own work at an institution abroad. That's why the University of Mannheim enables its staff members to participate in the ERASMUS+ program and receive training at a European partner institution. These training placements are part of the university's internationalization strategy and are designed to advance mobility and international exchange in research, administration and teaching.
Placements can be arranged in different ways. They can be organized individually in the form of job shadowing or workshops, for example, or as part of a staff week, a structured program organized by a partner university. You can spend time abroad at one of the University of Mannheim's ERASMUS partner universities, or at another European higher education institution that participates in the ERASMUS+ program.
If you are interested in completing a training placement abroad, please contact Ms. Bach.
Contact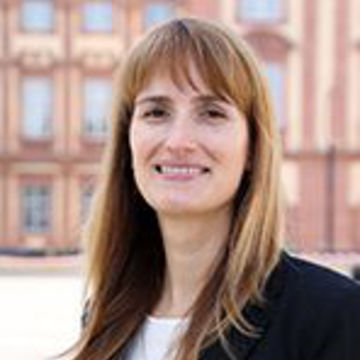 Kerstin Bach
Erasmus Institutional Coordinator / Erasmus Staff Exchange / Study Abroad and Bilateral Agreements European Exchange Programs II (France, Spain, Italy, Portugal)
University of Mannheim
Division II - Student Affairs
International Office
L 1, 1 – Room 160
68161 Mannheim
Opening hours:
Mon 9 a.m.–noon and Wed 2–5 p.m.