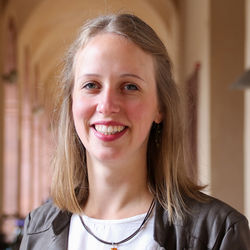 During the bachelor's program, I focused on social research and sociological theories, and improved my analytical skills. I was able to personalize my degree program by spending a semester at a university abroad, studying a minor, and deciding which advanced modules to take. While studying, I worked as a student assistant, which enabled me to gain practical experience that I could link to the content learned on the program. The program of study opened up interesting and varied career options, but I decided to develop the skills I had learned through the bachelor's program, and pursue a master's degree in Sociology.
Meike Selbach, graduate of B.A. Sociology / Photo credit: Elisa Berdica
Katharina Heck, M.A.
Program Manager Sociology
University of Mannheim
School of Social Sciences
A 5, 6
Bauteil A – Room A 416
68159 Mannheim
Consultation hour(s):
During the semester: Tue 3 p.m.-4 p.m., Wed 10 a.m.-11 a.m.
During the semester break: Wed 10 a.m.-11 a.m.
No office hours on September 18th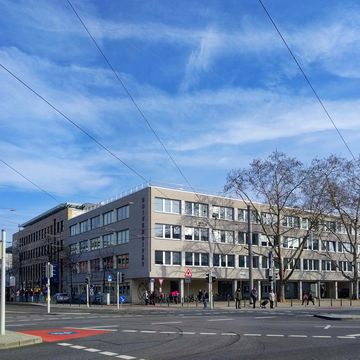 Bewerbungs- und Zulassungsstelle