I decided to study at the University of Mannheim because of the subjects on offer and its location. Not only do we study in a palace, we also have all important facilities on campus. I particularly like that you can choose your own specializations in English and American Studies and History. This means that you attend a variety of courses that you're interested in and can get involved in, and don't just have lectures on your schedule.
Katharina Ganz, student of B.Ed. English and History / Photo credit: Elisa Berdica
Studying at the University of Mannheim is a dream come true for me - I get to study languages in a beautiful palace and, because of the university's international orientation and the high number of students from around the world, I can practice speaking these languages on campus. If I had to choose where to study again, I would definitely pick Mannheim. The teachers are enthusiastic and prepare seminars on a variety of topics. This makes the program diverse and interesting.
Leunora Kalludra, student of B.Ed. English and Spanish / Photo credit: Elisa Berdica
I got to know the University of Mannheim during an internship. It really impressed me and I knew that I didn't want to study anywhere else. I like my program because the content is so diverse and varied, and it gives you the opportunity to quickly develop as a trainee teacher.
Clara Goepfrich, student of B.Ed. English and German / Private photo
Sarah Kern
Studiengangsmanagement Lehramt
Universität Mannheim
Philosophische Fakultät
Kaiserring 14–16
68161
Mannheim
Room: 612 (6th floor)
Phone: +49 621 181-2171
Consultation hour(s):
Tue and Wed 10 a.m. – noon, during the semester break: Tue 10 a.m. – noon (jeweils offene Sprechstande)
Bewerbungs- und Zulassungsstelle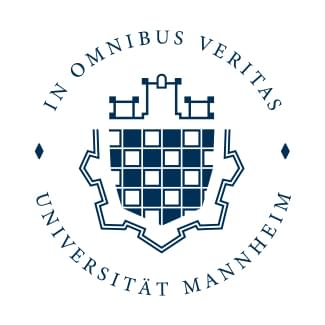 Universität Mannheim
Bewerbungs- und Zulassungsstelle
L1,1
68131
Mannheim